Welcome to Ashby Bears
Huge Stocks available: Yes, our warehouse here at Ashby Bears HQ in Leicestershire, is packed with over 5000 bears and animals, all ready to go to a new home. We pick them and pack them personally, to ensure that everything goes smoothly with your purchase and never use outside companies to process our orders.Delivery: We use DHL who arrive here at 3pm every week day to collect our parcels. Telephone Ordering: Sorry if the phones are not always switched on but since the pandemic, we are running on very limited staff members here at any one time, so please bear with us. We are only a small team, but passionate about what we do.Feel free to email and we will respond as soon as we can.International Customers: VAT is no longer charged on International orders, so any taxes and duties are payable in your own country.Showroom Update: Since the pandemic, we are restructuring our premises, so the showroom will remain closed until further notice, however, click and collect is available from our front reception.Take Care All,David & Angela and all the team.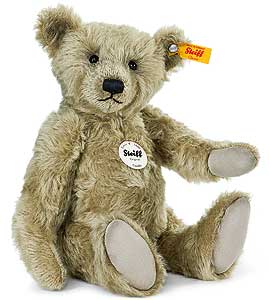 Steiff Teddy Bears
We offer the complete range of Steiff Bears, Steiff limited editions, Steiff animals, Steiff baby toys & gifts, Steiff classic bears, Steiff Miniatures, Steiff ear tag information, Steiff club. Catalogues and books.

Steiff Teddy BearsSteiff leads the way in textile safety and still make their superb products at the same factory in Germany, where they began, 140 years ago.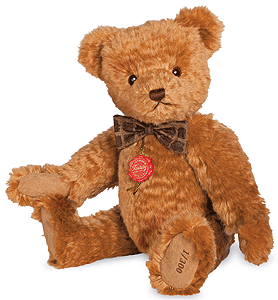 Teddy Hermann Original
Bernhard Hermann founded this family business Hermann Teddy Original back in 1912.

Hermann Teddy BearsSince then three successive generations have sought to continue and develop the very special art of Bear making that has given Hermann Teddy Original, it's enviable reputation.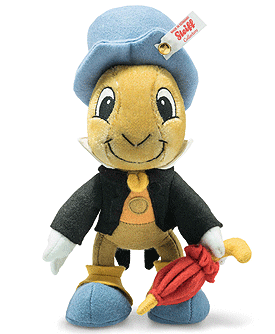 Disney
See all the Steiff Disney official licenced products at Ashby Bears, your Steiff authorised UK dealer
Disney Official characters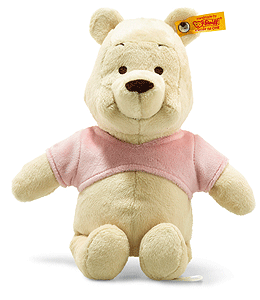 Baby Toys & Gifts
The perfect teddy bears and christening gifts for those young folk. Here at Ashby Bears we offer the entire range of Baby Safe teddy bears and friends with the quality of the Steiff name.

Steiff Baby Toys & GiftsAll textiles in the Steiff Baby Safe range are tested for harmful substances and certified by the standard Oko-Tex Standard 100.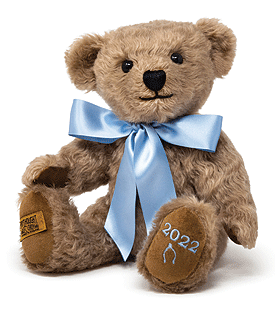 Merrythought
England's sole surviving Teddy Bear and toy manufacturer Merrythought have been creating their fine toys at their Merrythought factory in Ironbridge Shropshire, since 1930!
Merrythought Teddy Bears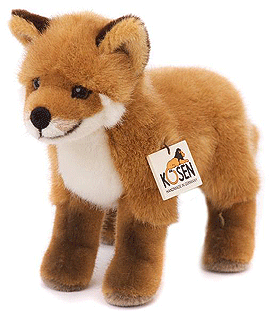 Kosen
Take a look at the fabulous range of realistic animals by Kosen. They are all hand made in Germany, with superb attention to detail.

Kosen AnimalsMany of the Kosen animals have received highly decorated design awards, making them extremely desirable toy animals.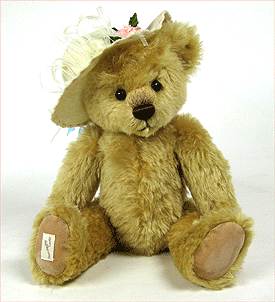 Deans Bears
The origins of the Dean's Rag Book Co Ltd.date back to London in 1903,

Dean's have always been at the fore front of toy design and manufacture and were the first British company to produce teddy bears as early as 1915 and probably even earlier from 1906.Check out Deans Teddy Bears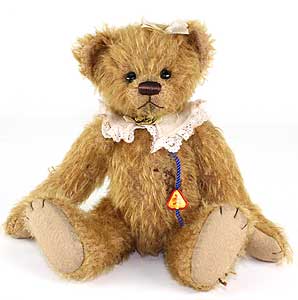 Clemens Bears
Founded in 1948 by Hans clemens, Clemens Teddy Bears are a well-known childrens toy company in Germany.

Nowadays, their collectable range of plush toys and animals are popular with older children and adults of all ages.Clemens Teddy Bears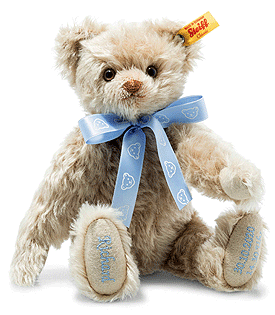 Personalised Bears
A personalised gift says how much you care.

Take a look at these superb personalised teddy bears, from Merrythought and Steiff.Personalised Teddy Bears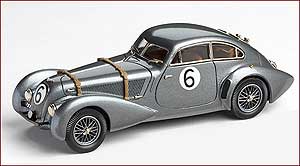 Brooklin Models
As the World leaders in White metal model cars Brooklin Models have a range of cars to suit everybody.

Brooklin ModelsBrooklin Models are a range of American cars dating back to the 1930's. The Lansdowne range, are their English range with a vast number of models covering the English classic car heritage.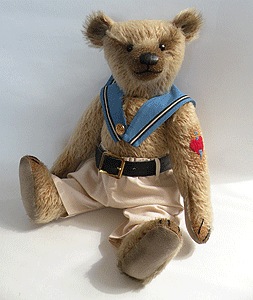 Artist Bears
A range of superb Artist Bears are here at Ashby Bears, including Mister Bear by Jennie Sharman Cox.

Artist Teddy BearsMany of them are commisioned by us in very small numbers, usually up to 5 maximum, plus others are one of a kind.
Brands
We are an official club store for Steiff and Teddy Hermann and offer the entire range of products by Steiff, Merrythought, Hermann Original, Clemens, Kosen, Brooklin Models, plus books and teddy bear catalogue's and books.

If you wish to visit our store, we are in a central england location within easy driving distance of Leicestershire, Derbyshire, Staffordshire, Nottinghamshire and the West Midlands.We have regular customers who visit us from Leicester, Nottingham, Burton, Derby, Tamworth, Birmingham, Solihull and Sutton Coldfield.manufacturers Menu.