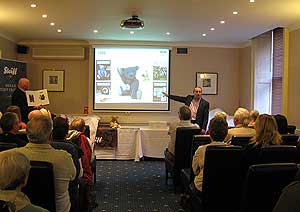 Ashby Bears Steiff Event
Ashby Bears Steiff Events have proven to be very popular.Our last Steiff event saw Ian Munro and Roger Skinner from Steiff, give a superb presentation of all the latest releases. Dave also gave a humerous roundup of how he and Angela got together and married 29 years ago, plus the story of how they started Ashby Bears back in 2001.Next event Sunday 4th May 2014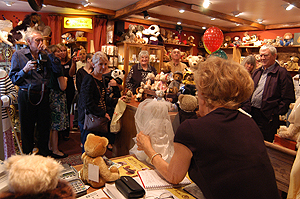 Steiff Day
Ashby Bears had a Steiff day at our Ashby store on 7th September 2013.Due to the fact that we had to cancel our Steiff club event on two occasions this year, we thought it would be good to have a casual event at our store.All of the 2013 Autumn limited editions were on show and Roger Skinner from Steiff, was on hand to answer any questions.
Charlie Bears Special Event!
YES, CHARLIE HERSELF WAS HERE. A huge amount of Charlie Bears Collectors came along to meet Charlie and William and to have their bears & bags signed by Charlie! William even signed the new 'William' bear which was a first for him. A great day was had by all.Charlie Bears Event Pictures!